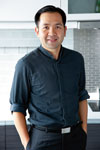 Prof. LING Ho Wan, Howard MH
Prof. Howard Ling is the Chief Consultant of Impact Incubator, and the Professor of Practice at Baptist University. Howard began his social entrepreneurial journey in 2004. He has consulted over 100 social enterprises and raised over HKD 300M for these enterprises. He also serves as a consultant or advisor to many foundations, and education institutions in Hong Kong and Macau. He was awarded the Medal of Honour (MH) by the Hong Kong Special Administrative Region (HKSAR), and the Hong Kong Humanity Award in 2017 for his dedicated public and community services, particularly his contributions to the development of social enterprises.
Hong Kong SAR Government Committee & Macau SAR Government Committee:
Administrative Appeal Board - Panel Member (2015 to Present)
Betting and Lotteries Commission Committee Member (2019 to Present)
Transport Tribunals' Panel - Panel Member (2019 to Present)
Social Enterprise Advisory Committee Member (2009 to 2015)
Ping Wo Fund Advisory Committee Member (2013 to 2019)
Strategic Development of IT in Education Steering Committee Member (2022 to Present)
Social Welfare Bureau (Macau SAR) - Consultant of Social Enterprise Scheme
Education, NGO & Social Enterprise Responsibilities:
Community Chest - Admissions, Budgets & Allocations Committee Member
YMCA Hostel Services Committee - Board Member
Hong Kong Education City (HKEdCity) - Director of the Board
Kowloon Tong Primary School & Secondary School - Director of the School Board
Lok Sin Tong - Yeung Chung Ming Primary School - Director of the School Board
Direction Association for the Handicapped - Honorary Consultant
Mbaby Doula Social Enterprise - Director and Social Enterprise Consultant
Joint Publishing Cultural Charity Fund - Director
The Yeh Family Philanthropy - Grant Committee Member
Changing Young Lives Foundation - Council Member
Baptist University - Associate Director of The Centre of Entrepreneurship
Lingnan University - Chairman of the Advisory Board for Doctor of Policy Studies & Programme Advisor of Lingnan Entrepreneurship Initiative
The Chinese University of Hong Kong - Consultant of Sustainable Knowledge Transfer Fund
Howard Ling holds a Bachelor of Science degree from the University of Illinois, a Master degree in Business Administration from the The Chinese University of Hong Kong, and graduated from INSEAD Social Entrepreneurship programme.
SE Restaurants 社企餐館
Volunteer/Work 義工/工作